About Us
HINTON BATTLE
---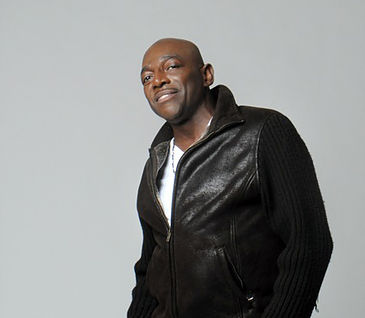 Three-time Tony Award winner Hinton Battle is recognized as one of Broadway's most respected musical stars and is an acclaimed dancer, singer, choreographer, producer, and writer. Hinton received a full scholarship to the prestigious School of American Ballet under George Balanchine. At age 15 he made his Broadway debut as the Scarecrow in the musical 'The Wiz'. Hinton's career has spanned over three decades with award winning performances in Bob Fosse's
Dancin', Dreamgirls, Sophisticated Ladies, Chicago, Ragtime, Miss Saigon
, and
The Tap Dance Kid
.
He has appeared in film and television programs, including Dreamgirls where he played opposite Jamie Foxx and Beyonce. He has also appeared in Touched by an Angel, Quantum Leap, Child Star: The Shirley Temple Story, These Old Broads', Foreign Student, Sweet, Buffy The Vampire Slayer and Smash. As a choreographer his credits include the 65th and 66th Academy Awards, the feature film Idlewild by Outkast, and has directed and choreographed for Baltimore School of the Arts, Washington Reflections Dance Company, and Philadanco. He has also worked on Respect, The Marvelous Wonderettes, Evil Dead: The Musical and currently producers of Sistas: The Musical. Hinton is extremely excited to launch the DANZEOFF national dance competition and convention in 2017 and produce his first show of the 2017 Broadway season.
---
Denise Saunders Thompson
Executive Director
Denise Saunders Thompson has extensive experience in non-profit and for-profit, established or start-up organizations. She has advised organizations on administrative, programmatic and fundraising issues including strategic plans, policy and procedures, communications programs, budgeting and contracts. Currently, Denise is the Chairperson/Executive Director for the International Association of Blacks in Dance, a non-profit service organization, President & CEO of D.d. Saunders & Associates, Inc., a comprehensive fine arts advisory firm offering artist management/representation, arts producing, consulting, and production services, and a Professorial Lecturer for the Graduate Arts Management Degree Program at American University. Denise recently concluded 17 years of service at Howard University in the capacities of Professor, Theatre Manager/Producing Artistic Director for the Department of Theatre Arts, and Manager of Cramton Auditorium. She is Co-Founder of PlayRight Performing Arts Center, Inc., a non-profit arts organization in Atlanta, Georgia, and former Business Manager for The Malone Group, Inc. a non-profit arts organization in Washington, D.C. that co-produced Black Nativity at The John F. Kennedy Center for the Performing Arts for six years. Denise currently serves on the Board of Trustees for Dance/USA and is a member of Actors Equity Association (AEA), and Women of Color in the Arts (WOCA).
Freelancing in the Washington, D.C. metropolitan area and across the nation in production and arts management, Mrs. Thompson has held positions at The John F. Kennedy Center for the Performing Arts, Debbie Allen Dance Academy, Alliance Theatre Company, National Black Arts Festival, 1996 Olympic Arts Festival, 1996 Olympics, Lincoln Theatre, Several Dancers Core, the Atlanta Dance Initiative, the Mark Taper Forum, the Shakespeare Theatre at the Folger, Harrah's Marina Hotel Casino as well as other numerous positions. In addition, she is a grant recipient of the National Endowment for the Arts, Smithsonian Institution National Museum of African Art, DC Commission on the Arts and Humanities, and the St. Paul Companies. She holds an M.F.A. from the University of California, Los Angeles in Arts Producing and Management, and a B.F.A. from Howard University in Theatre Arts Administration. Mrs. Thompson is the proud mother of her 8-year old son, Kellen, and wife to Darrin Thompson, Sr.
---
Ashley Lindsey
Supervising Producer
A choreographer and dancer based in New York City is known for his ability to blend various styles of movement for a wide array of projects. During his career, Ashley has choreographed and danced in both concert and Ashley in 2007 he was invited to join the Limon Dance Company. He has performed throughout the United States, and internationally in Mexico, China, Switzerland, Hungry, Italy, and Japan. Ashley also performed as a guest artist with Helen Simoneau Danse, Lar Lubovitch Dance Company, The Wes Veldink Movement and Jessica Gaynor Dance. Commercials dance achievements include commercials for Target, Skype, Miller Lite, and Dental Works: music videos for Scott Matthews, I Wanna Dance with Somebody, and for Asgeir, King and Cross; and in the film Bolden. As a Choreographer numerous organizations have commissioned his work including the University of North Carolina School of the Arts, Houston Metropolitan Youth Dance Company, Concepts Dance Company in Bermuda, Defero Dance Company and the University of North Carolina Greensboro. His choreography can be seen in the short film Drilling Holes into the Sun. He was the lead choreographer for the 2012 Miss North Carolina Scholarship pageant broadcast on the Time Warner Cable network. He also worked as Miranda Kerr's movement coach for a series of Japanese television commercials. In addition, he was assistant choreographer to three-time Tony winner Hinton Battle on his show DanZzze Dreams The Road To Broadway.
In 2012 he formed the Ashley Lindsey Dance. The company has performed in various festival throughout New York City Including the Capezio Ace Awards, Reverb Dance Festival, and The Pushing Progress Showcase series. Ashley is a sought after teacher known for his dynamic and energetic teaching style. Teaching credits include: Steps on Broadway, NYCDA summer intensive, Joffery Ballet summer programs, ADF (Samuel H. Scripps Studio), Guest faculty at The University of North Carolina School of the Arts, Elon University, and Duke University. He has taught workshops throughout the United States as well as in Tokyo, Mexico, and Bermuda.
---
William Franzblau
Chief Operation Officer
Mr. Franzblau created and produced the Tony Nominated Best Play Say Goodnight Gracie, He also produced David Mamet's American Buffalo on Broadway, and the tour of Little House on the Prairie: The Musical starring Melissa Gilbert. He also served as the Executive and Lead Producer for Broadway's Wonderland. He licensed and produced the off-Braodway shows, Sistas the Musical (recently shot and broadcast on BET) Jewtopia, Evil Dead: The Musical, The Male Intellect: An Oxymoron, Respect, and Illuminate while developing several Broadway shows including Paramount's Crazy People.
As Chief Executive Officer of the high technology company, KATrix Inc. he created strategic alliances with the Walt Disney Company, Microsoft Corporation, MGM and the Intel Corporation. He was instrumental in creating the company's business strategy to platform its proprietary technology that was essential in creating fully interactive intelligent 3D characters that could think, learn and act all in real time.
In the early nineties, Mr. Franzblau co-founded Interfilm Inc., a publicly traded company combining interactive technologies with cinematic art. He was the driving force in putting together an $18 million initial public offering underwritten by Smith Barney and subsequently facilitated the sale of the company via a reverse triangular merger with Palatin Technologies, Inc. He established strategic alliances with some of the entertainment industry's largest corporations, including Sony Pictures Corp., United Artists Theatres, General Cinema Corp., AMC Theatres, Loews Theatres and Avid Technologies, Inc. He established the company's exhibition, distribution, marketing and business divisions and managed all of its operations. During this period of time he negotiated the acquisition of a non-linear digital editing company, Ediflex Systems, Inc. and subsequently constructed a multi-purposed licensing arrangement with Avid Technologies, Inc. for Ediflex's proprietary editing patent.
From 1990 through 1992 Mr. Franzblau served as producer of the Teenage Mutant Ninja Turtles touring show, a 21-month tour involving 500 appearances in 200 cities and 10 countries, for which he managed all aspects of the business development and operations. The tours grossed over $60 million in sponsorships, ticket sales, and merchandising as well as spinning off a double platinum record and a national pay-per-view.
Previous to the above Mr. Franzblau served as Executive Producer of three tours of the Moscow Circus on Broadway and throughout North America and produced the touring productions of the Broadway hit Beatlemania.
---
All of our teachers and dance instructors are excited to welcome you to our 2017 dance convention in Washington, D.C. We'll see you February 3!