HINTON BATTLE
Three-time Tony Award winner Hinton Battle is recognized as one of Broadway's most respected musical stars.  After studying at the renowned Jones Haywood School of Ballet in Washington DC and School of American Ballet in New York City, Hinton began his career on stage at the age of 15, as the Scarecrow in the Broadway production of "The Wiz". 
He has since gone on to build an impressive portfolio of work, dazzling audiences across the country and around the world for over three decades, starring in some of the most memorable musicals, including "Dancin", "Dreamgirls", "Sophisticated Ladies", "Chicago" (Billy Flynn), "Ragtime" (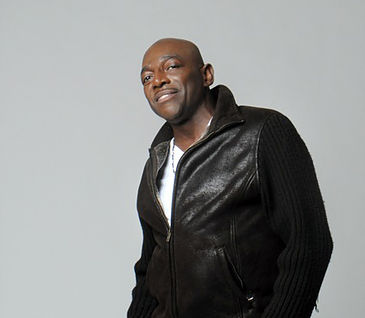 Coalhouse Walker Jr.), "Miss Saigon" and "The Tap Dance Kid".
He is the recipient of numerous awards honoring his versatility as an entertainer, among them the NAACP Image Awards, Midtown International Theatre Festival Award, Fred Astaire Awards, Ira Aldridge Awards, the Choreographer Media Honors, Planet Connection Award, the 2012 Champion of the Arts Award from Big Boi's "Antwan Patten" Big Kidz Foundation, and the Amas 2014 Rosie Award for lifetime achievement in recognition of extraordinary accomplishment in theatrical arts.
Hinton has easily crossed from stage to television and film appearing in "These Old Broads", "Foreign Student", "Touched By An Angel", "Sweet" in the musical episode of "Buffy The Vampire Slayer", "Smash" on ABC, played Wayne opposite Jamie Foxx in the film adaptation of "Dreamgirls". 
As a choreographer, Hinton's credits include the 65th and 66th Academy Awards, the Outkast musical film, "Idlewild", and "Child Star: The Shirley Temple Story" for ABC.  Additionally, he has directed and choreographed ballets for the Baltimore School of the Arts, Washington Reflections Dance Company, Jones Haywood School of Dance, and Philadanco.
He directed and choreographed the Off-Broadway musicals "Respect", "The Marvelous Wonderettes", the stage production of "Evil Dead", and producers of the currently running musical hit "Sistas": The Musical, which aired 2013 on BET. 
Hinton Battle writer, producer and director of  "Love Lies", starring Grammy winners Brian McKnight and Angie Stone was the recipient of two 2012 Midtown International Theatre Festival. "Love Lies" began its cross-country national tour starting at the Washington, DC's Warner Theater.
OSAKA, JAPAN  — Yoshimoto Kogyo is proud to announce the launch of the Hinton Battle Dance Academy (HBDA), a new venture with Broadway legend and multiple Tony Award-winning performer Hinton Battle, to discover new dance talent in Japan.
Sold-out performances of "Hinton Battle's American Variety Bang II" (HBAVB II) produced by Yoshimoto at the NGK Theatre. 
Yoshimoto Kogyo Co., Ltd.; a major Japanese entertainment conglomerate and Hinton Battle have come together to develop Hinton Battle Dance Academy to premier Tokyo and Osaka, October 2016
CD  — "Hinton Battle Something New" and "Hinton Battle Meets Count Basie Orchestra", now available on iTunes. 
Mr. Battle would like to thank God for all the wonderful opportunities, the accolades, the brilliant people and the courage he has put in his life. Thank you.